An experienced and passionate attorney who'll fight for your rights.
Charles Alvarez got into the legal profession because he loves to advocate for those that need help in getting a fair result.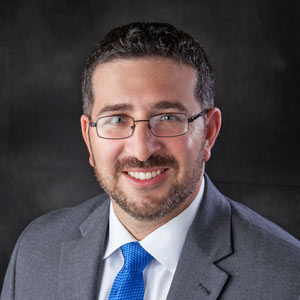 Born in New York City, and raised in New Jersey, Charles is a life-long resident of the area, and is intimately familiar with its people, places, and most importantly courts.  Having grown up with a number of attorneys in his family, becoming a lawyer was a natural choice.
While it may be intimidating to some, Charles relishes in his role as an advocate for those who need help – making sure clients get treated fairly and justly, that they get the best result they can, that they are well informed, and that they are not pressured into making the wrong decision.
Being a solo practitioner allows Charles to know each client on an individual basis and understand what their concerns and needs are – this in turn allows him help clients make the right decision when they are faced with a legal problem.
His connection to the community allows Charles to stay informed of any changes which may affect the lives or cases of his clients.  His proximity allows him to be available on a short notice so that he can better serve his clients in need.
Qualifications and representations
Charles Alvarez Esq. is a 2006 graduate of Columbia Law School, which is a professional graduate school of Columbia University, in New York City. Columbia Law School is consistently ranked as one of the top ten law schools in the United States. Charles successfully tried cases in both State and Federal Court and has argued before the Supreme Court of NJ. Other qualifications and association memberships include:
Admitted to the New Jersey State Bar
Admitted to the New York State Bar
Admitted to the Federal District Court for the District of New Jersey
Admitted to the Southern District of New York
Admitted to the Eastern District of New York
Admitted to the Third Circuit Court of Appeals
Member of the American Bar Association
Member of the ACDL- NJ (Association of Criminal Defense Lawyers of NJ)
Member of the Hispanic National Bar Association – NJ
Selected to Super Lawyers in 2021